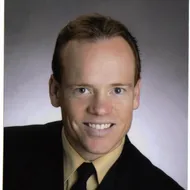 Christopher Cecil, DC, CNP
Dr. Cecil graduated from the National University of Health Science (in the Chicago area) with a doctorate in Chiropractic and later from Samford University with a Family Nurse Practitioner degree. Dr. Cecil is a Board Certified Chiropractic Orthopedist. He has advanced certifications in the diagnosis and treatment of Whiplash-related disorders from the prestigious Spinal Research Institute of San Diego and has been practicing in the Albuquerque area for over twenty three years.

Dr. Cecil has been interested in health and Chiropractic and health since he was a child as both his father and older brother are Chiropractors. He practiced in the Chicago area for two years before moving to Albuquerque to get away from the cold and snow. He has taken many seminars and postgraduate courses since his graduation from Chiropractic School, including the extensive study of whiplash disorders at the Spine Research Institute of San Diego. Dr. Cecil performed many clinical rounds and attended classes at the University of Moscow Medical School and has instructed for the University of New Mexico Medical School post graduate department on myofascial pain disorders, as well as the University of New Mexico physician's assistant program. He became a Nurse Practitioner in 2012 to broaden his scope of practice and to help more patients medically as well as holistically.

Dr. Cecil takes a multidisciplinary approach in his treatment of patients. He first diagnoses the problem then determines whether the condition will respond to Chiropractic and/or manual therapy treatment. If he determines the problem will not improve with Chiropractic care, he will refer the patient to the appropriate doctor so that the condition can be corrected as quickly as possible.